I Took a Dance Class With the Rockettes, and Incredibly, It Taught Me to Be More Confident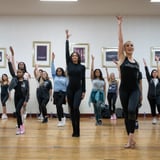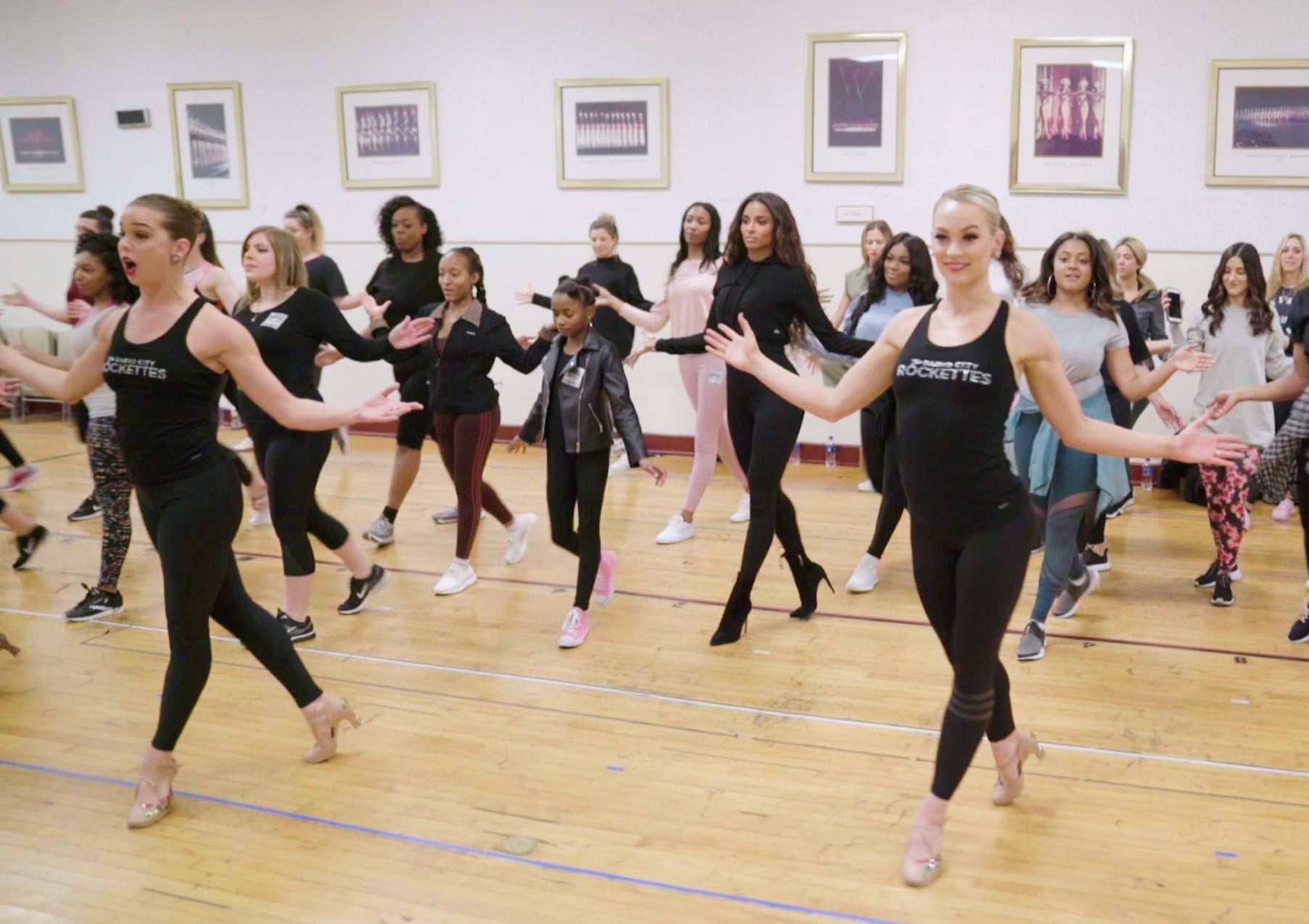 I'm not a dancer by any means. I performed all four years in my high school's musicals, but it was clear that I wasn't cast for my moves. However, one of my fellow cast members and friends was a lifelong dancer who went on to become a Radio City Rockette on the national tour. So when I got the chance to take a class with the Rockettes, I figured I owed it to her to step up to the challenge.
But there's another piece of the puzzle you should know: Ciara was also taking the class. That's right, the "Level Up" and "One, Two Step" singer would learn the troupe's famous eye-high kicks right alongside us, in celebration of Pandora's Exclusive Holiday Charm and Ornament Gift Set inspired by the Rockettes. Both Ciara and the Rockettes have partnered with the jewelry brand before, but clearly this was no ordinary launch party.
I arrived at the executive entrance of Radio City Music Hall with a group of editors and writers that I could tell were just as eager (and maybe a bit anxious) to get started. We were taken to a dance practice room, where I took a spot right up front behind the six Rockettes who would serve as our instructors and a few feet to the right of Ciara. This was a once in a lifetime opportunity, and I'd be damned if I didn't at least try to get the best seat (or, in this case, kick line spot) in the crowd.
The Rockettes had their hair slicked back in their signature French twist and bright red lipstick swiped on. They sported black Radio City Rockettes tank tops, black leggings, and dance shoes. Ciara also followed the all-black attire along with sky-high black booties. I'm not sure if I was more excited to learn the dance or see Ciara working it in pencil-thin heels.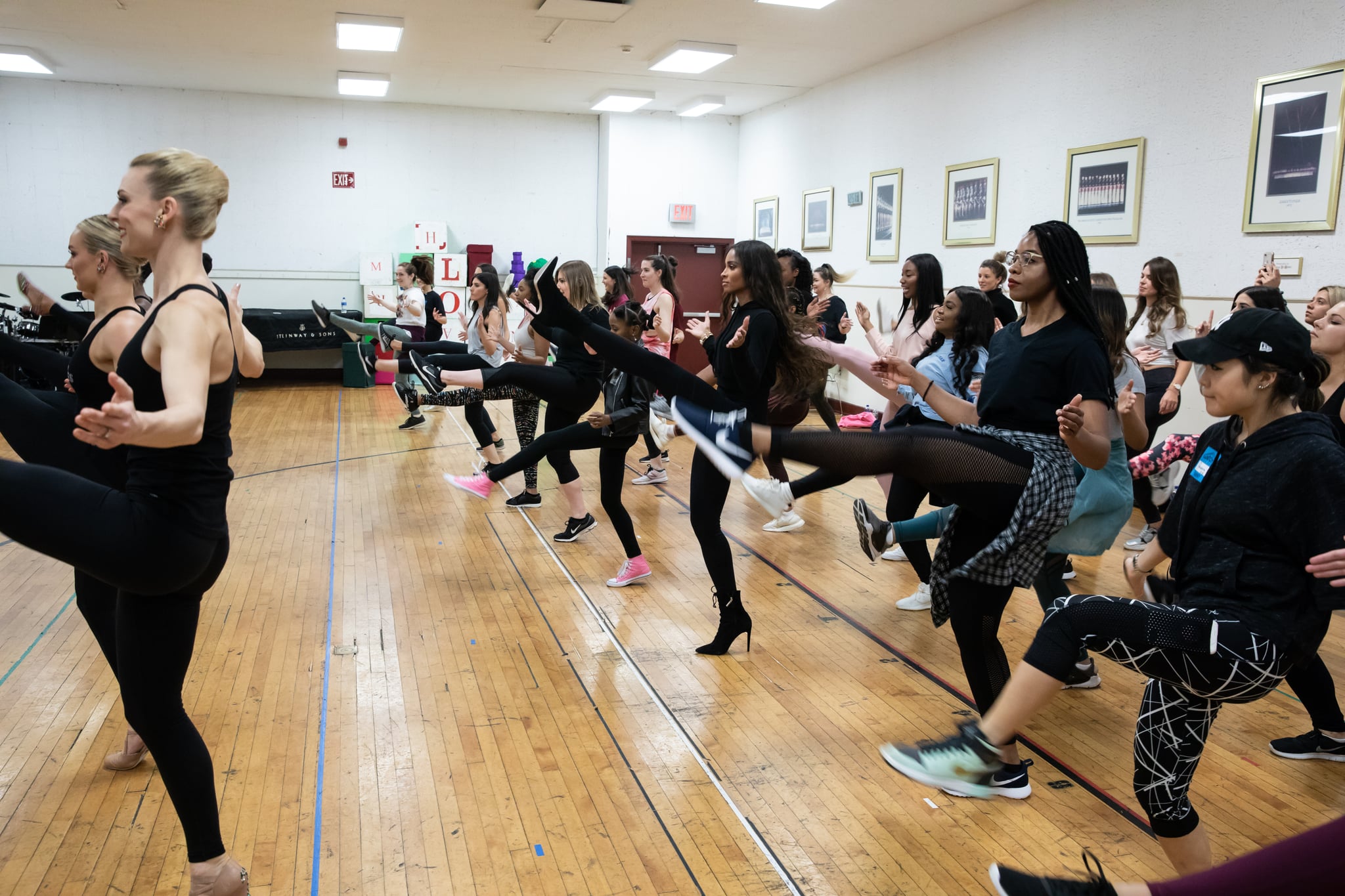 We jumped right into a routine from this year's Christmas Spectacular. For the first eight counts, we stood in the classic Rockette bevel pose, which was certainly my speed. Then we swiftly raised our right arms straight up – also my speed. So far so good, right? The dance was taught pretty quickly, only running through a new step a couple times before adding it the counts we had already learned. The moves were precise – right arm here, left arm there, put your weight on the front of your foot – and ended with the Rockettes' famous eye-high kicks. I was surprised how easy it was to remember the moves. I have to give myself some props, I wasn't doing half bad.
The nerves I had coming into the class quickly dissipated – the Rockettes were as stunning and professional as I imagined, but they couldn't have been nicer or more encouraging. Even Ciara asked questions during the class, a reminder that even a seasoned performer doesn't dance perfectly out of the gate. Did I mess up a couple of times? Of course. But then I remembered what the Rockettes told us from the very beginning: to just have fun and smile through it.
This class was just a small glimpse into their world, and it's hard to imagine just how many dances they have to remember. There are 80 Rockettes in all, 40 in each cast, with 36 onstage during a show. One show includes more than 160 kicks, and with up to four shows a day, that number quickly climbs to 650. Talk about stamina.
I'd be lying if I said that my thighs weren't hurting a day or two after the class. Never underestimate the muscles you use even for just a few dozen kicks. I probably won't become the first 5'4″ Rockette, but I had one hell of a time pretending.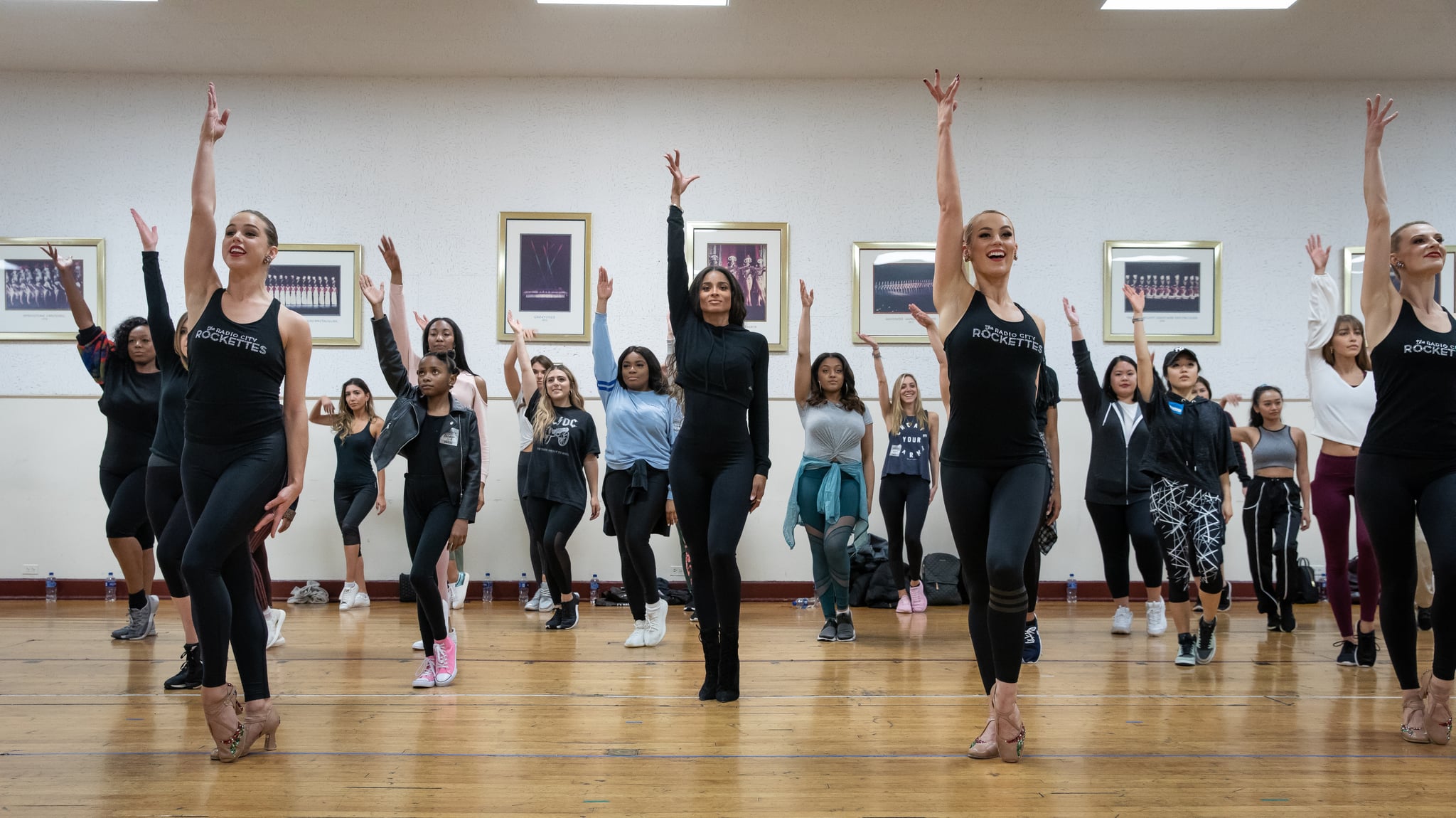 Read more: feedproxy.google.com
---
---