If You've Conquered Regular Push-Ups, This Is the Sculpting Variation You've Got to Try Next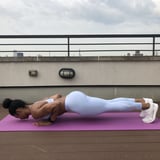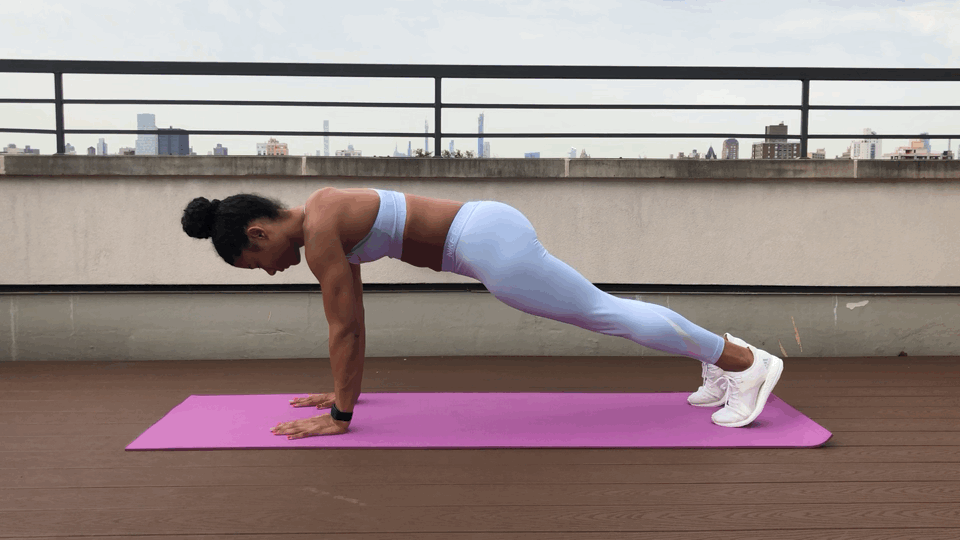 There's no denying that push-ups instantly make your arms feel like they're going to fall off no matter your fitness level. They're on my list of "exercises I love to hate" even though push-ups are a great upper-body strengthening exercise. There are so many different variations you can do like clapping push-ups and one-arm medicine ball push-ups – no matter which one you choose, the muscles in your arms are going to be quivering after a few reps!
One variation that challenges me is the close-grip and wide-grip push-up combo. I like it because you're able to work your triceps, chest, and front of your shoulders at once. If you're looking to add some intensity to your workouts, I highly recommend this exercise.
Related: Get Arms That Make People Say, "Damn" With This 6-Move Upper-Body Workout
How to Do a Close-Grip and Wide-Grip Push-Up
Come into a plank position with your wrists underneath your shoulders and your fingertips pointing forward. Be sure to keep your neck and back in a neutral position – you don't want your spine to round or arch. Be sure to engage your core to help you maintain proper form.
To perform the close-grip push-up, move your hands in about two inches and tuck your elbows close to your ribs as you lower down to the ground. Your spine should still be in a neutral position, and your core should be engaged.
Push your hands through the ground to straighten your arms and return to the starting position.
From here, move your hands about two inches outside of your shoulders and let your elbows go wide as you lower down into a push-up, keeping your neck and spine in a neutral position.
Push your hands through the ground to straighten your arms and return to the starting position.
This counts as one rep. Beginners should complete two sets of five reps. If you're more advanced, complete two sets of 10 reps.
To modify this move, feel free to perform the push-up on your knees as you work on developing your strength.
Read more: feedproxy.google.com
---
---